John Lee, brother of General Robert E. Lee's grandfather, is responsible for establishing the Solida Creek Missionary Baptist Church. It was organized in 1823 in a log school house half a mile from the present site. A few years later the church was moved to the village of South Point, near the Post Office. The Lord greatly blessed, and a new church building was constructed on the current location.
In 1929 a building project was started, under the leadership of Brother P.J. Brammer, to erect a new church building. In November the old building was demolished, and work on the new building was dedicated. Church services were held for 42 years in this building. However, during an electrical storm on April 14, 1972, lightning struck the belfry causing a fire which destroyed the building. All records before January 1953 were lost. Services were temporarily held at the Burlington Macedonia Church. The same year work began on a new church at the present site. The first services were held on January 4, 1973.
We believe in the inspiration and preservation of the Holy Scriptures.
All our teaching and preaching is done by using the King James Bible.
Our music is conservative and Christ-honoring.
Our purpose is to share the Gospel of Jesus Christ and please our Heavenly Father.
The path to salvation lies in recognizing that we are sinners, confessing our sins, and trusting in the blood of Jesus Christ.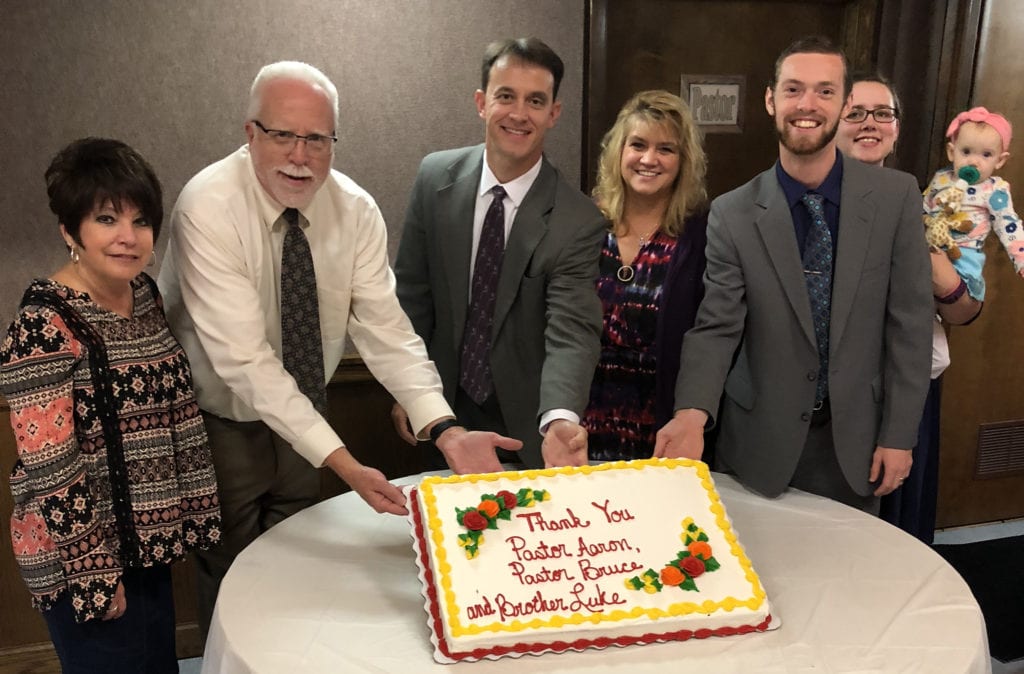 Pastor Aaron Childers
Pastor Childers was raised on Solida Road and is a graduate of South Point High School and Marshall University. He served at Solida Baptist Church as youth pastor from 1995-2001, and in 2001 he accepted the call as pastor and has now pastored Solida for 18 years.
Pastor Childers is married to Deana Childers and has 3 sons.
Assistant Pastor Bruce Day
Bruce Day was trusted Christ as a young child and grew up in church. He served 20 years in the US Navy as an Operations Specialist in numerous theaters of operations. Brother Day was ordained to the gospel ministry at Second Baptist Church in Ashland, Kentucky. In 2010 he received his Doctorate in Theology from Andersonville Theological Seminary.
Brother Day is married to Deborah Day and has a daughter and a son.
Youth Director Luke Mikolowski
Luke Mikolowski was born and raised in Port Huron, Michigan, grew up in a Christian home, and trusted Christ as Saviour at the age of 5. He studied Pastoral Ministries at Pensacola Christian College, and has served as the youth director since summer of 2018.
Luke is married to April Mikolowski and has two daughters.